You see them more and more these days……QR Codes. If you are not sure what I am talking about, they are those square, black and white, Rorschach test looking things that you see on products or receipts.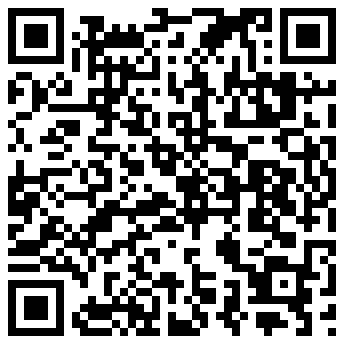 Look familiar?
Now, if you scan it with your smart phone it will take you to a page I made for my son Mr. Toes. Why? Well, Mr. Toes does not like, tolerate or otherwise cooperate with bracelets, necklaces, gidgets, widgets or doodads of any kind on his person. So, I started thinking about how I could provide/receive information on Mr. Toes (in case he ever wanders away from a school trip or a big family vacation). The QR Code seemed perfect. It's subtle, can be as small or big as you want it, you can customize the information obtained by code and it can be printed on different mediums.
For example, now they make temporary tattoo paper and ink. Just print the QR Code onto the tattoo paper and attach to child. Or you could make a shirt with the code on it. If your child is willing to wear jewelry, see if you can have a QR Code etched onto a blank and attach it to the bracelet or necklace.
If you want to try it, I am listing the steps I took to create mine.
Create a Word document or any text doc. Put a picture of your kiddo and any other information you deem appropriate.
Save the doc as a pdf on your computer.
On your blog, go through and up load media. Choose the pdf doc you just created.
Once its on your site (just in the media file, not for view to everyone), copy the permalink address.
Go to the QR Code Generator of your preference (I used Kaywa at http://qrcode.kaywa.com/).
Paste the address from your pdf doc into the generator box (make sure you don't have http:// twice) and hit generate code. You can get fancy shmancy and sign up for their full service and get the code in a custom color or track the code. But the free service is perfect for this assignment.
Copy the code it generated somewhere onto your computer, I made a separate(I am a Mac user so my program is called Pages) and labeled it QR Code Mr. Toes Lost and pasted the html code plus the actual image of the QR Code Box so I can easily retrieve it whenever I want it.
If you do not have a blog / website, you can easily obtain one, for free through WordPress or Blogger. You don't even have to make it public. If your only purpose is to have it house the QR Code ID Page for your kiddo, then that's fine. It's entirely up to you.
Advisory: You may want to limit the amount of info you put on your ID page. First names only, just phone numbers, blah, blah, blah. Just think about what info the person who finds the child needs to get to you ASAP. No more no less. Short and to the point.
That's it! Pretty simple. Modern day problem solving 2.0.
Stay Safe & Stay Informed!
Lanie